If you're getting ready to move into your new home at memory care senior living in San Diego, you know that it can be a big step. While going into a new space can be a little scary, there are some great tips that you can follow to make sure that your area feels like home and has all the personal touches you need to feel comfortable and settled in. Taking the time to get organized and decorate how you want will help the transition go a little smoother as well aid in curbing any homesickness that might pop up.
Keep reading to check out how you can spruce up your space to make your new home at Cloisters of the Valley feel a little more personalized:
1.) Downsize with a Purpose
For many folks, moving into a senior living community means transitioning out of the family homes, one you may have spent a lot of time in. While saying goodbye is difficult, this is also a great opportunity to downsize with a purpose. Are there large furniture items, such as a kitchen table or China hutch that you want to pass on to a child or grandchild? Now is the perfect chance to hand off any heirloom items and see the joy from the receiver.
While you might not be able to take some of these items with you, be sure to take along some personal treasures, such as family photo albums, your favorite books to reread, or perhaps your beloved family quilt. These are staples to have when you move to memory care senior living in San Diego. 
2.) Say Goodbye to Clutter
When we have been in one space too long, it is easy to collect too much clutter. When making the move to assisted living, do yourself a favor and say goodbye to the junk you don't need. Not only can it slow down the moving process, but having too much clutter in the way can actually be dangerous, including being a trip or fall hazard.
Take the time to sort through things. If there are items that are perfectly good but you no longer have a need for them, consider either selling them or giving them up for donation. As an added bonus, donations are also a tax write off!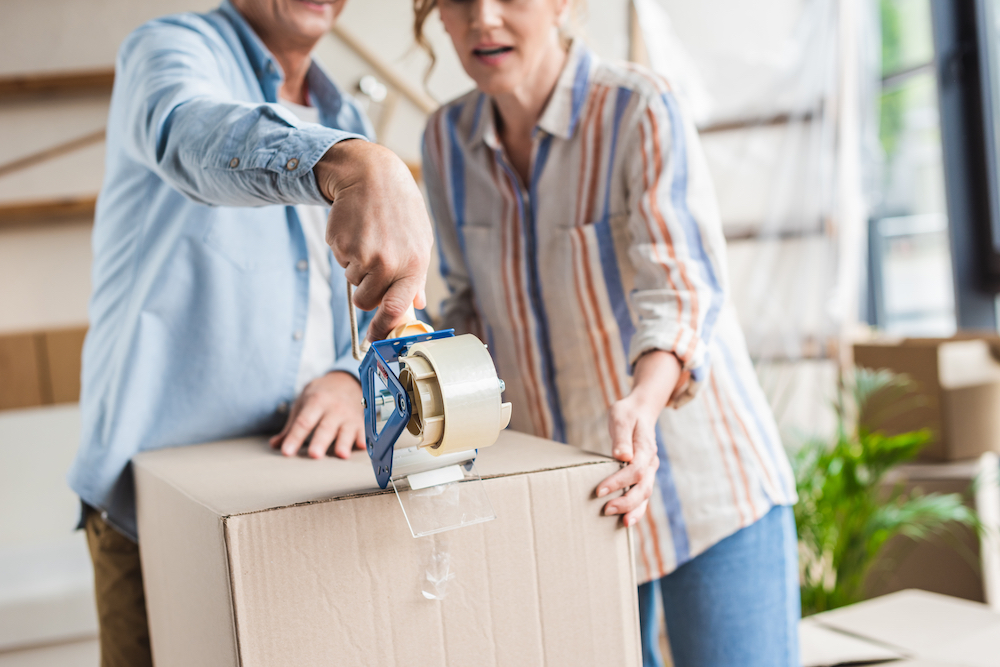 3.) Go for Simple and Functional
One thing to consider when moving into your new assisted living facility is to account for space. Before you go, take a look at the floorplan or watch a virtual tour if they have those available. This will give you a better idea of what there is room for. Keep things simple and remember, you won't need as much since you're not going into a full-sized house. 
If you're still not sure, only take the essentials with you and get settled for a few days. If you think you need another item, make arrangements with a family member to have those brought in at a later date.
4.) Explore Storage and Space-Saving Options
Your new room may not be as big as your old house, but you can find a way to make the most of your space. Various storage containers, such as bags, shoe racks, and organizer drawers help keep everything where they should be. In your closet, try out various ways of storing things so that you make the most of your space.
5.) Make Things Bright and Fun
Making the transition to an assisted living community doesn't mean forfeiting your personality! Far from it, in fact. If you are someone who loves bright, bold colors and fun patterns, bring that touch of life with you to your new home. Bright colors such as orange, pink, and yellow can really make a space feel refreshing. 
If that's not for you, that's okay! Various shades of blue, grey, and green can all have an earthy, healing tone that sets a stage for a calm and relaxing living environment. No matter which you prefer, just make sure the space feels like home for you!
6.) Add a Little Greenery 
Plants and flowers are not only beautiful and eye-catching, but they help add some freshness to our air to help us breathe a bit better. If you're someone who enjoys gardening or even just caring for houseplants, don't leave that hobby behind when you move to memory care senior living in San Diego. It is important to be mindful of your space, but ceiling hangings and even little pots of succulent plants can make your room more vibrant. 
7.) Let the Sunlight In
Don't let your space get dark and dreary! Sunlight is great for our health and helps to boost our mood and keeps us feeling more positive. Skip hanging those blackout curtains and add something that will help let the sunlight in during the day while still giving you privacy at nighttime. 
For the evening hours, be sure to add a fun lamp or under-the-counter lighting for the added benefit of a bathroom nightlight. This way, you can have a little extra light even after the sun goes down.
8.) Keep It Vertical
When hanging photos or even curtains, keeping your lines long will make your room look even bigger. For example, hang some of your family pictures in a vertical line over your night stand as opposed to clustering them in a square or circle. Or when putting up curtains, place the curtain rod 2 inches below the ceiling or crown moulding for an 'empire style' look that makes the room appear all the taller. 

9.) Put Up a Mirror
Mirrors have long been used to make rooms look bigger. Adding a single mirror can go a long way with creating more depth within a room and giving it a more stylized appearance. By reflecting both natural and unnatural light, mirrors help create the illusion that a space is larger than it really is. Opt for one mirror in the main living space or create a symmetrical pattern of two or three.