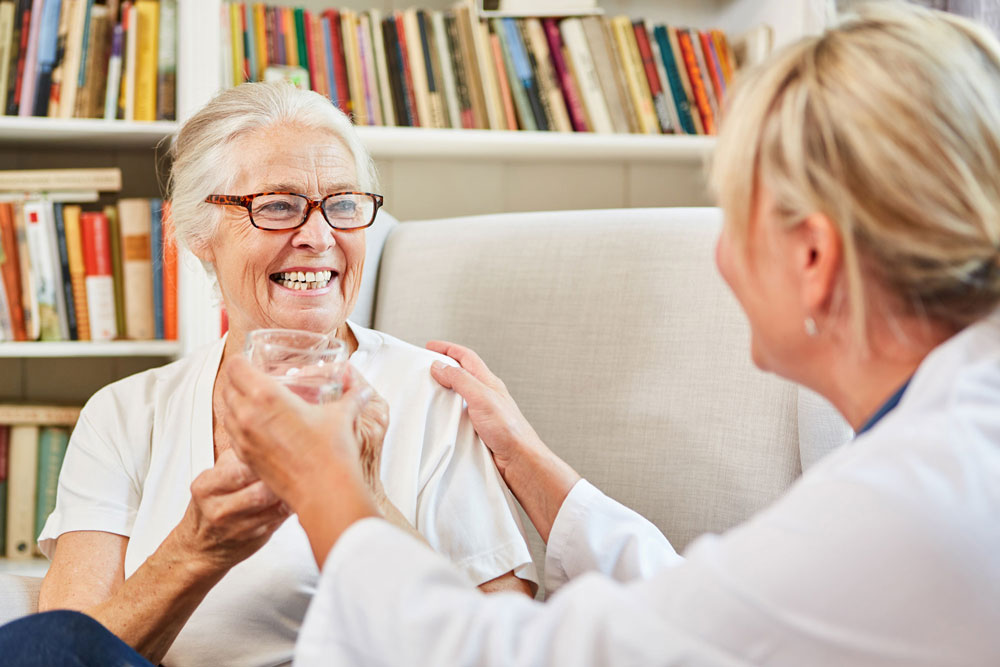 Memory Care
Placing a parent or loved one in a memory care community can be heart-wrenching decision. Family members naturally want to keep those they love close, but as memory loss progresses, the challenge of providing care can become overwhelming.
Cloisters of the Valley Memory Care provides a place where a new phase of life can begin for those with memory loss. With a network of people at their disposal around-the-clock — including highly trained caregivers and nurses, activity directors, chefs, launderers, and housekeepers — those in our care enjoy greater comfort, security, and social enrichment than was possible at home. This network of caregivers and fellow residents creates a community of familiar faces and compassionate friends.
Short-Term Care
Cloisters of the Valley offers convenient short-term respite care services at an all-inclusive daily rate. Short-term stay residents will receive the same amenities during their respite as our residents who proudly call Cloisters of the Valley home.
You might consider short-term respite care when you need:
Support after a hospital stay
Continued short-term rehabilitation after a skilled nursing stay
A place to stay when an emergency has made your home unsafe or uninhabitable
A short-term respite care stay can also help you experience what Cloisters of the Valley has to offer. This is a great way to see how you fit in with our current residents before you decide to become a full-time resident.
If you are a caregiver, you might also consider a short-term stay when you need a break — whether it's for work, a vacation, or just a much-needed breather — and you don't want to leave a loved one who is not fully independent.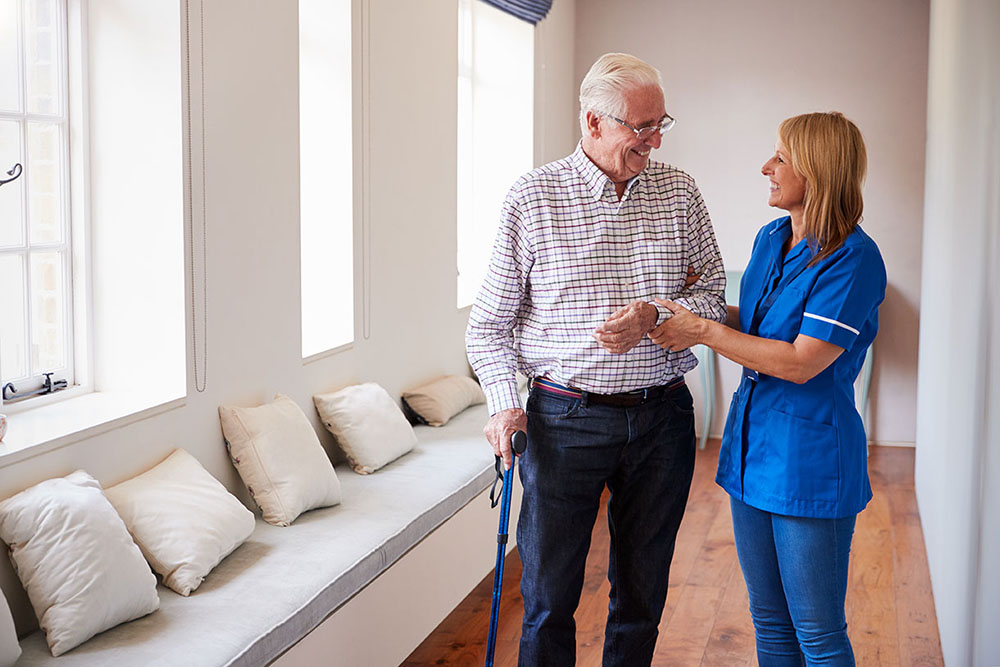 WHY CHOOSE US
About Cloisters of the Valley
Many memory care communities are created as an afterthought — they are assisted living facilities roughly converted to meet new demand in the market. The spaces meet state health and safety requirements, but do not meet the needs of memory-impaired individuals. Cloisters of the Valley was designed and built with the singular purpose of creating the right environment for world-class memory care. Every living space and common area — even the building itself— speaks directly to the unique needs of our residents. Add to that an experienced staff of memory care professionals trained to understand the challenges our residents face and provide the personal care they need.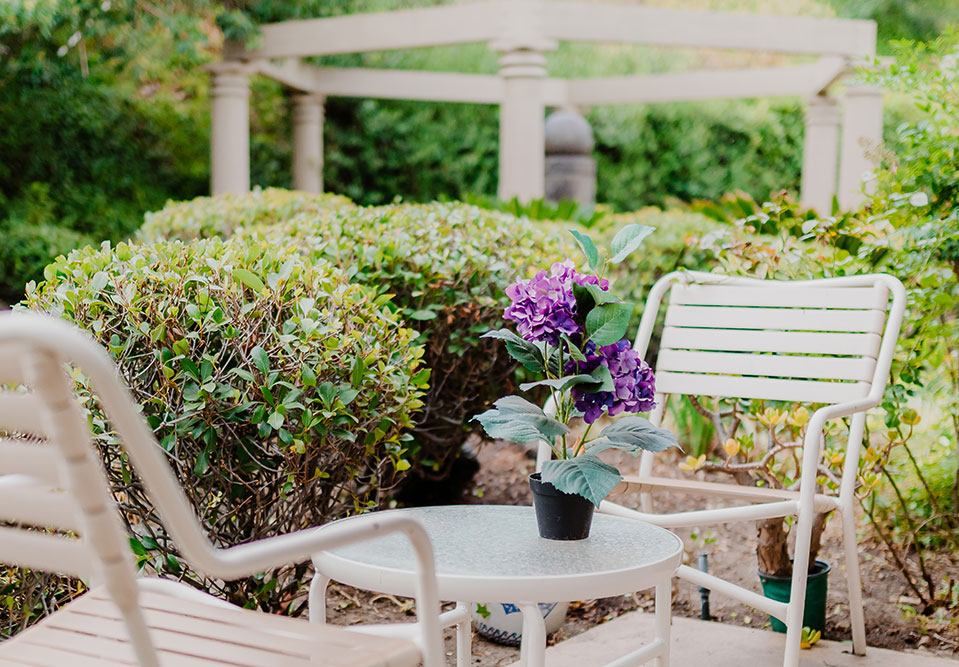 Did you know our community offers…
Cloisters of the Valley offers both private and semi-private amenities. Each room is surrounded by a vibrant walk-through garden, with fountains, verdant landscaping, and plenty of places to sit and enjoy the sunshine. Most of our rooms also offer private access to the garden by way of a personal patio.

Our caregivers work with families to craft a personalized care plan for each resident based on his or her needs, habits, likes and dislikes.

All residents enjoy daily personal care, housekeeping, and laundry services.

We offer an in-house beauty salon and Jacuzzi tub for relaxing and pampering residents.

Our private chef prepares delicious, healthy meals with multiple alternatives for breakfast, lunch and dinner. Snacks and drinks are available by request at any time.

Our nursing staff remains on-site 12 hours a day to help with medication management and ensure our residents receive the care they need, when they need it.

Our activity program enhances friendships among residents and keeps them engaged on a daily basis. On- and off-site activities are tailored to suit the interests, specialties, and talents of the individuals in our care.

We provide transportation for our residents to and from appointments and other activities.

We love our families! Family members are welcome and encouraged to spend time with us whenever they can. Our family room and living room are stocked with games, musical instruments and other forms of entertainment so families can enjoy being together.

We offer a full range of services for residents with diabetic needs.

We welcome individuals with dementia, but cannot accept those who wander or present a behavioral risk.
TO YOUR HEALTH
Dining
All menus at Cloisters of the Valley Memory Care are developed by a registered dietician
to deliver the highest quality and comply with the nutritional
requirements of each resident.
Each resident can enjoy 3 gourmet meals in a restaurant style
setting along with periodic daily snacks.