Services
A 24-hour care team on site to ensure our residents' needs are tended to
Daily housekeeping, laundry, and linen services
LVN on site daily
Medication management, including insulin
Assistance with Activities of Daily Living, including bathing, grooming, dressing, escorting, and transfer assistance
Care for those with diabetic needs
Mobile dental services, physician services, podiatry, psychology and psychiatry
Dementia care for individuals who do not present a wander risk or exhibit behaviors that could infringe on the living environment of others
Amenities
Both private and semi-private accommodations
All-inclusive rates
Lush outside patios and gardens for our residents to enjoy the fresh air
Plans for an in-house beauty salon and services
Chef-prepared, healthy meals with multiple alternatives for breakfast, lunch and dinner
Restaurant-style dining with smaller dining areas for privacy and intimate group dinners
Snacks and drinks available upon request at any time
Daily programs including on- and off-site activities tailored to our residents (for example, theater shows, movie theaters, parks, beaches, walks, and museums
We provide a wide variety of healthy, filling meals for our residents.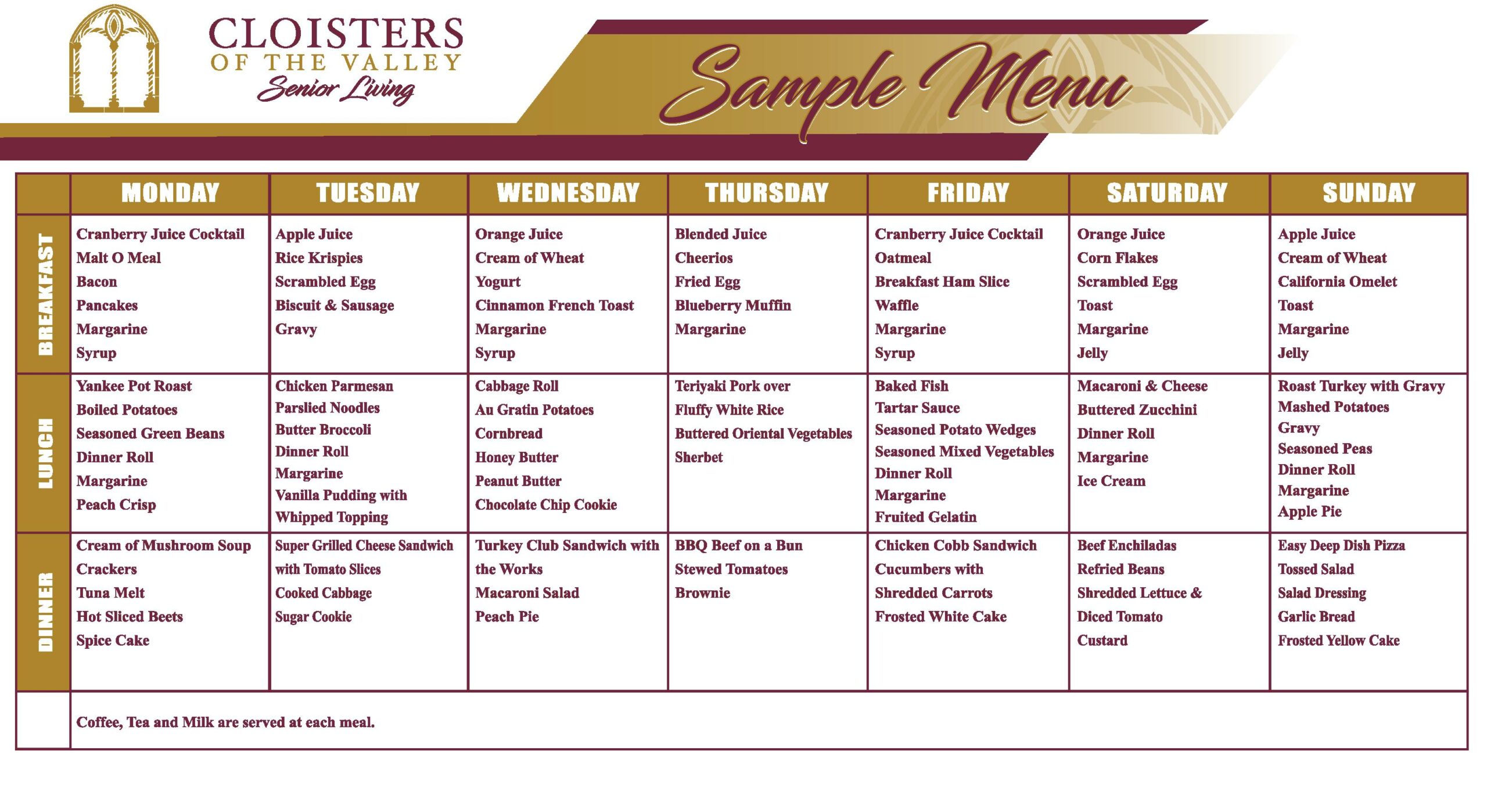 Our community offers a range of activities that keep our residents' mind sharp and body active.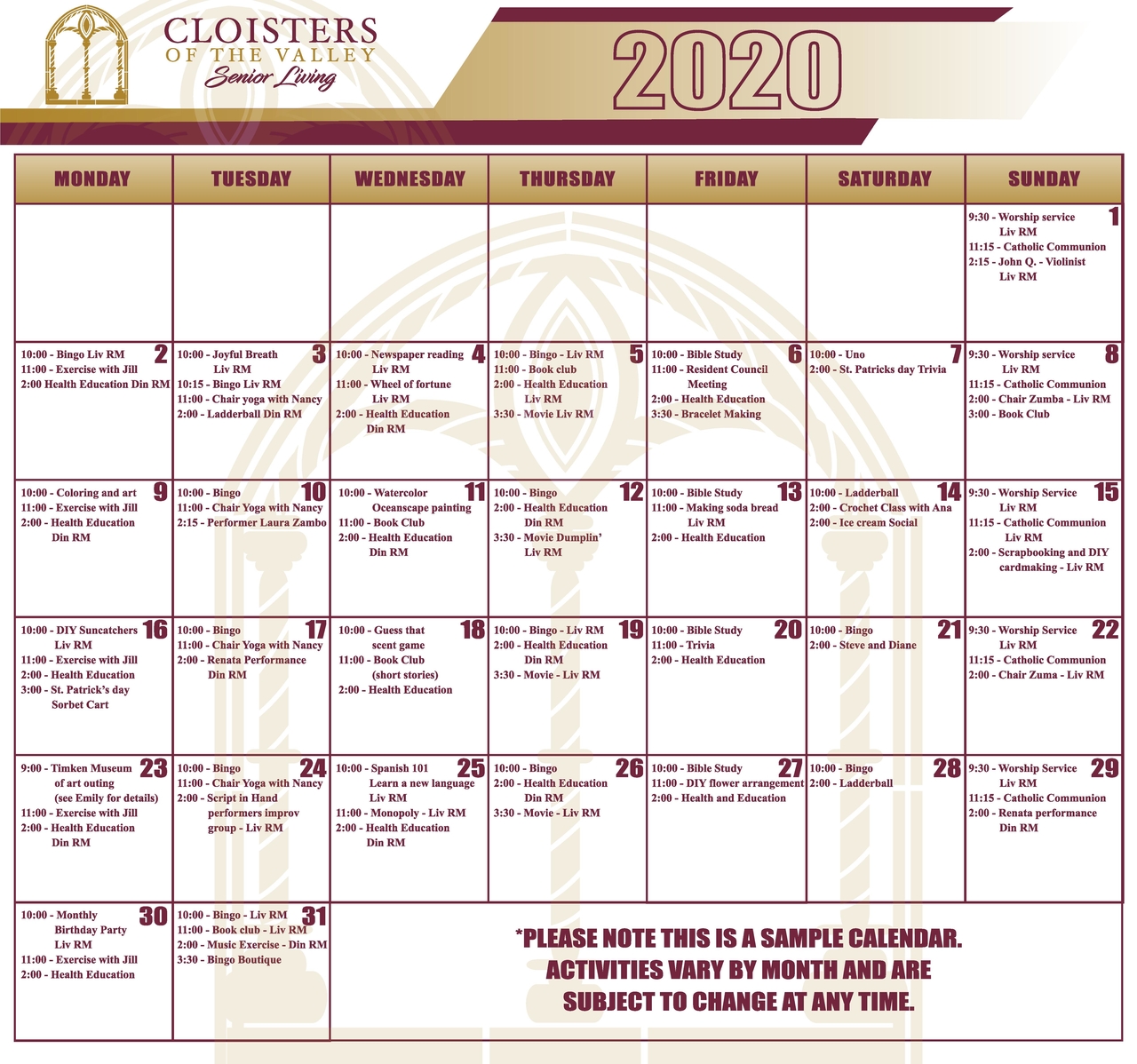 How we see ourselves greatly influences our social and emotional well-being. We make it easy for our residents to look and feel their best by offering an in-house salon with professional grooming and beauty services for both men and women. Services may be purchased à la carte or in a bundle, and gift certificates are available. Appointments can be made at the front desk. Hours may vary.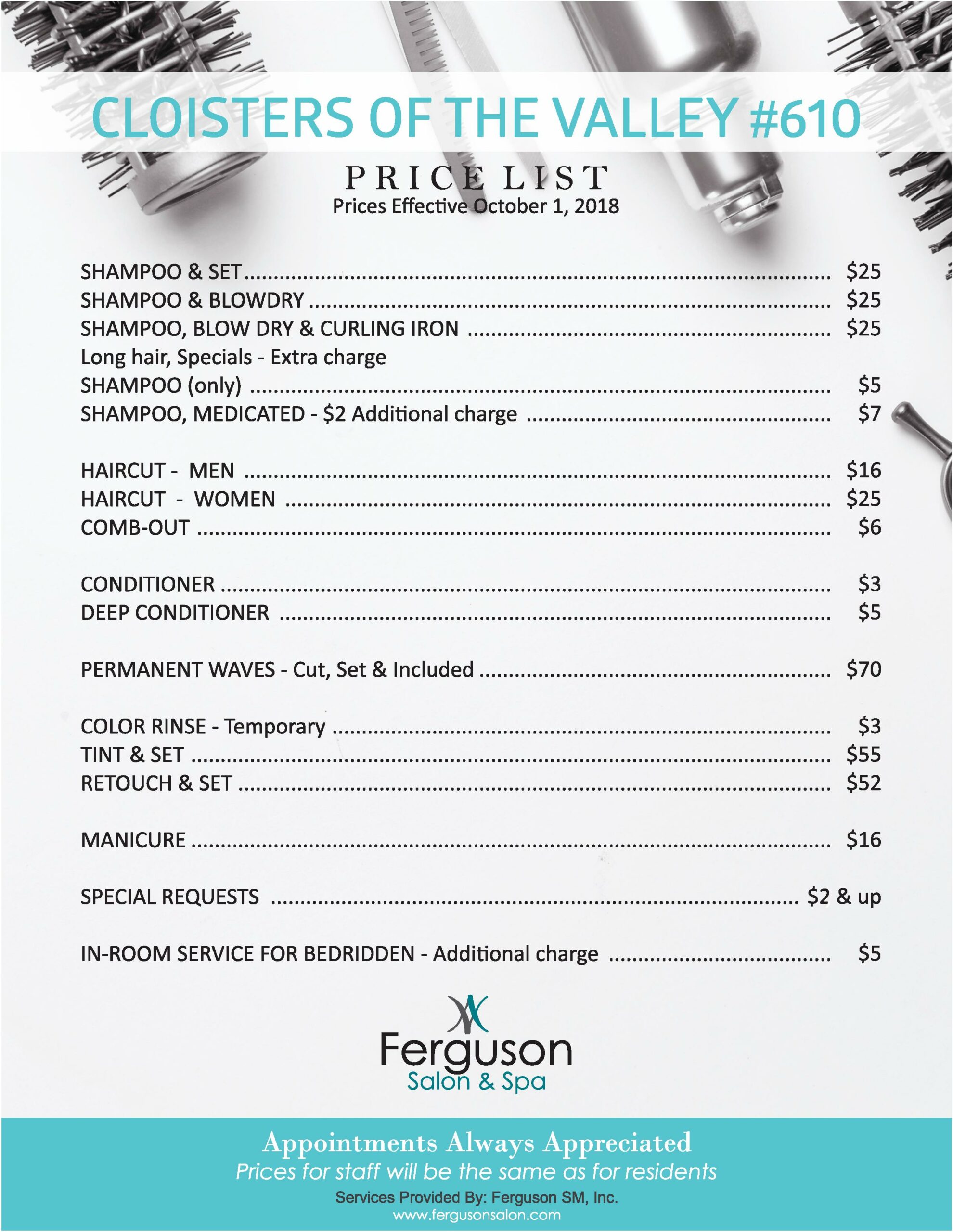 Cloisters of the Valley
4171 Camino del Rio S, San Diego, CA 92108
F: (619) 283-6392